How to push a domain from eNom to Arvixe
Posted by on 03 June 2013 07:51 PM
How to push a domain from eNom to Arvixe
In order to push a domain from your eNom account to Arvixe, simply follow these few easy steps.
1) Login into your eNom account.
2) Click on domains from top navigation menu.
3) Click on advance menu -> Push a domain.
4) Enter the domain name, and enter 'arvixe' as the login ID to push too.
5) Click on submit.
You can also select to push the contact information with the domain or not. Normally, you will want to push this information.

Once that's completed, simply contact our sales (sales [at] arvixe [dot] com) department to have the domain added to your account, or contact us via live chat at http://www.arvixe.com/.

Thank you!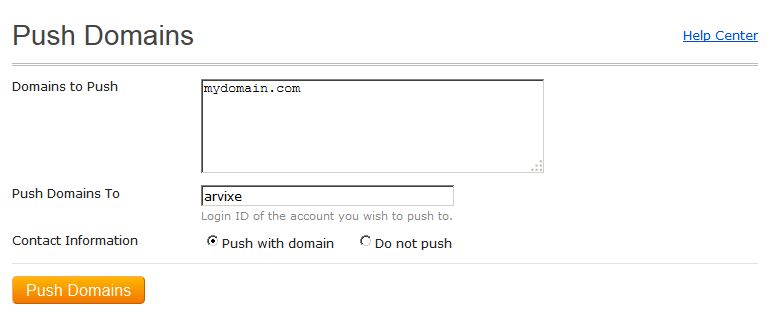 ---